"RK Furniture NV an innovative and enthusiastic organization, We add value to living" "
Welcome to RK Furniture and Services NV
Professional & experienced Woodworkers.
A team of experienced woodworkers are ready for your project. Count on us from design, planning to professional implementation.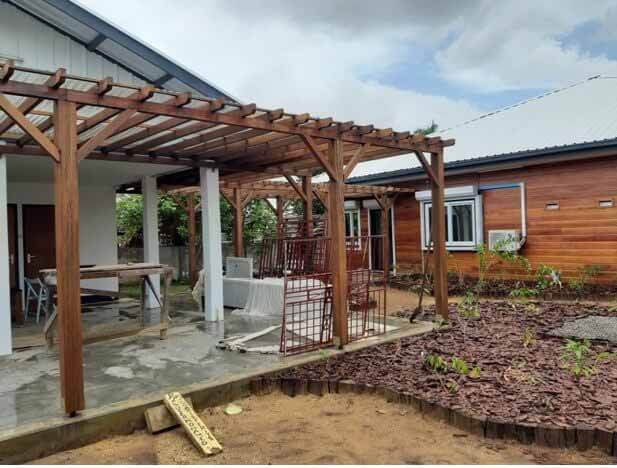 rk furniture nv - "We add value to living"
We are specialized in processing various types of wood and sheet material into finished products.
We are specialists in wood and sheet metal working and have a team of experienced furniture makers, woodworkers and carpenters. RK Furniture NV has a spacious workshop with versatile woodworking machines. In addition, RK Furniture NV is also active in interior construction and supplies a variety of wood products.
RK Furniture NV originated from Bouwbedrijf Manohar NV, founded in 1996.
With RK Furniture NV, the furniture and woodworking activities of RK Manohar NV will be privatized.

Mission
RK Furniture NV wants to add value to the enjoyment of living by offering quality wood products made from sustainably sourced wood.
We have a team of experienced furniture makers and woodworkers for the execution.
We have an extensive range of products and services:
Design and manufacture of furniture, bathroom furniture, kitchen cabinets, fitted wardrobes, tables, chairs and desks
Manufacture of building elements, windows, doors, frames.
Wooden cladding for floors, facades and walls.
Manufacture of semi-finished products from solid or glued wood, steps, table tops and cupboard doors. steps.
Wooden outbuildings (Pergolas and Cabanas)
Various lists
Overview of some projects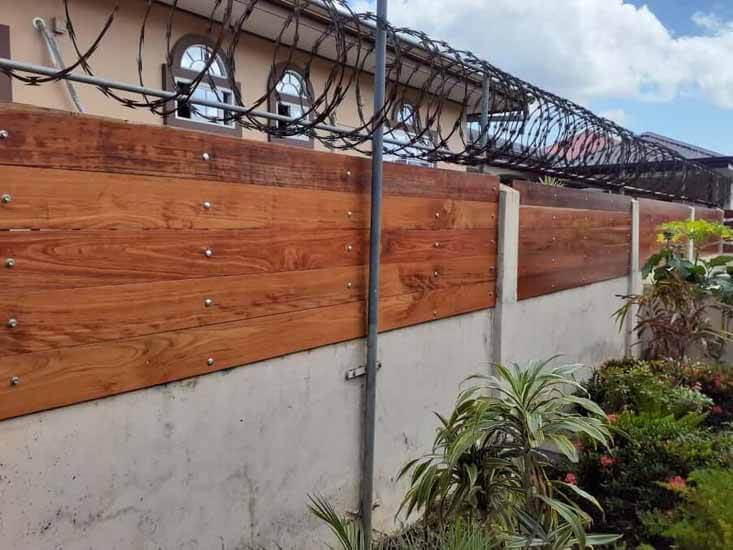 Wooden fence superstructure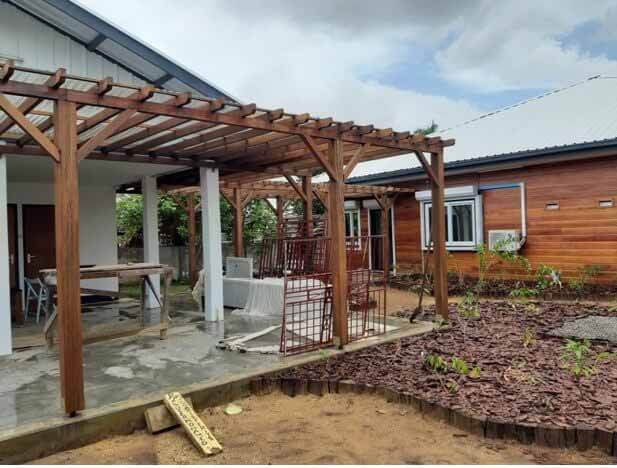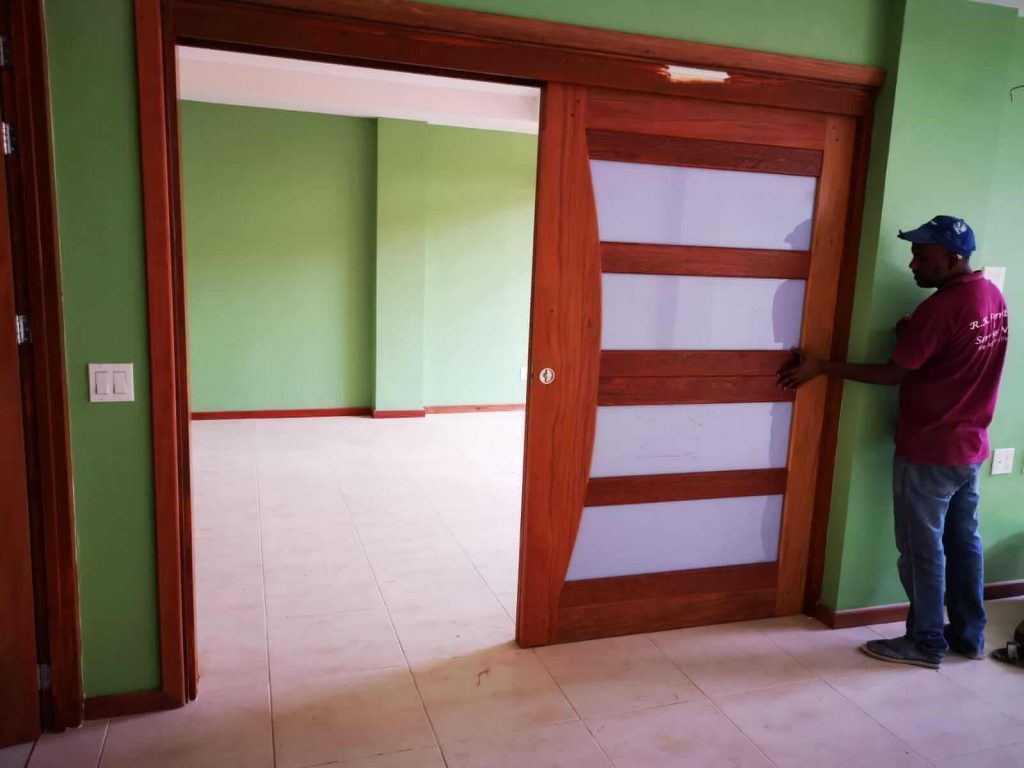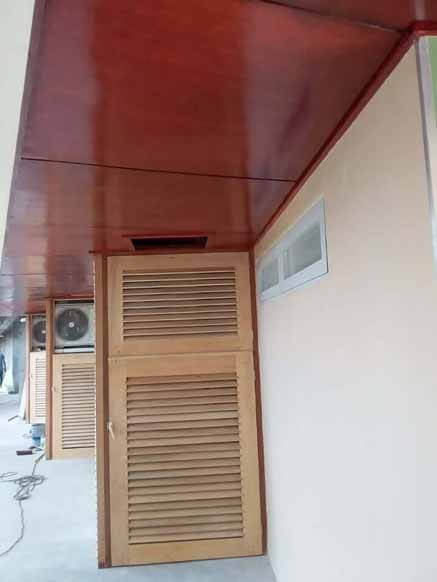 Wooden vane doors (Wood type: Soemaroeba) Ventilation vanes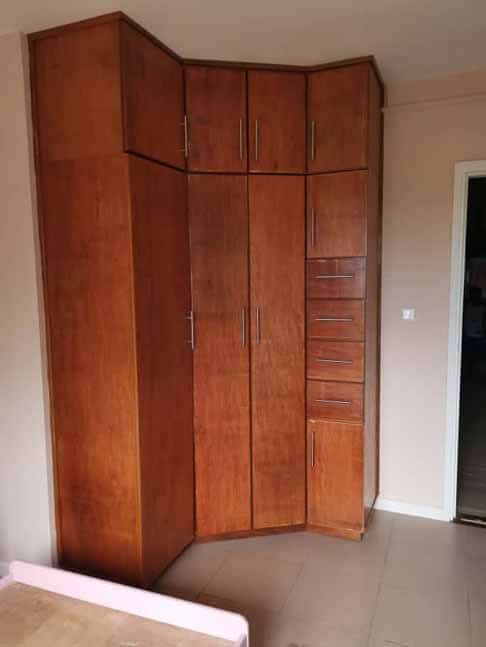 Wardrobe (Material: Plywood)
Hardwood revolving door (Wood type: copy)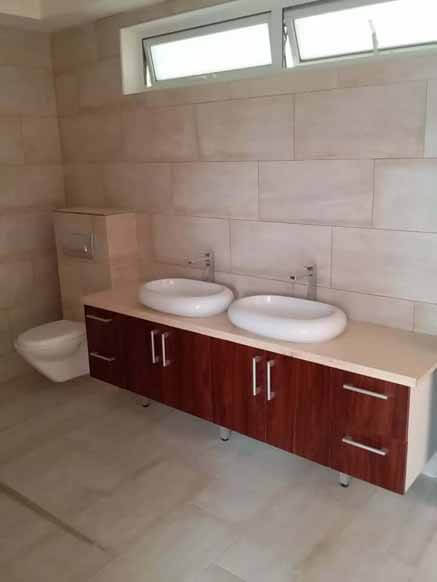 Bathroom furniture, Laminated plywood, qaurtz sheets
Do you want customization, do you have a design? Contact us!
Call or email us, we will contact you immediately so that we can realize the project for you.